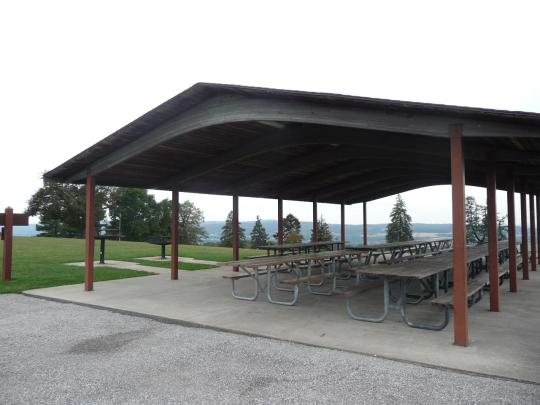 I've been looking around for some possible locations for the club to activate under the POTA program. I like this as a possibility. We can reserve the pavilion for $108. I'm not sure if that is 1 day or a weekend. Take a look. I'm thinking April or May. Comments welcome. How many would participate rain or shine?
Samuel S. Lewis State Park Details
Samuel S. Lewis State Park is in southcentral Pennsylvania, York County, and is about 12 miles east of York, Pennsylvania. From the Wrightsville exit of US 30 follow Cool Creek Road south about 1.5-miles to Mt. Pisgah Road and the park.